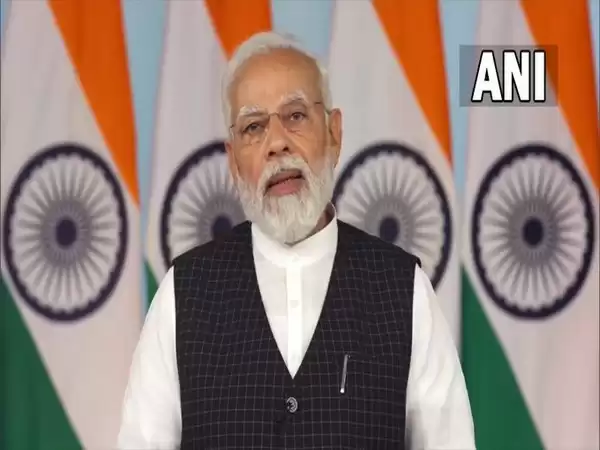 PM Modi expresses grief over Morocco earthquake fatalities
Prime Minister Narendra Modi expresses grief over Morocco earthquake, offers support. At least 296 dead, 150 injured reported. India ready to assist.
Prime Minister Narendra Modi expressed deep sorrow and condolences over the loss of lives in the devastating earthquake that struck Morocco. He assured that India stands ready to provide any assistance and support to the country during this difficult time.

In a heartfelt message, PM Modi stated, "I am extremely saddened by the loss of lives caused by the earthquake in Morocco. My thoughts are with the people of Morocco in this tragic hour. I offer my condolences to those who have lost their loved ones. I pray for the speedy recovery of the injured. India is fully prepared to extend all possible help to Morocco."

According to the United States Geological Survey (USGS), the earthquake had a magnitude of 6.8 on the Richter scale and originated 56 km west of Oukaïmedene, Morocco. The Interior Ministry of Morocco reported that the earthquake has claimed the lives of at least 296 people, with over 150 individuals suffering injuries.

The injured have been promptly taken to hospitals for medical treatment. The majority of the casualties and destruction occurred in the areas near the epicenter of the earthquake, primarily affecting provincial regions.

The earthquake struck at 03:41:01 (UTC+05:30) at a depth of 18.5 km. Its magnitude was so significant that the seismic waves reached from Sidi Ifni in the south to Rabat in the north and even beyond.

The epicenter of the earthquake is located 72 kilometers west of Marrekesh, a significant economic hub. The USGS reported the coordinates of the epicenter as Latitude: 31.110°N and Longitude: 8.440°W.

Heart-wrenching videos and images shared on social media platforms depict the aftermath of the earthquake. The scenes show piles of rubble and clouds of dust as buildings collapsed under the force of the tremors. Terrified locals can be seen fleeing into the streets, desperately seeking safety.

The impact of this earthquake has been devastating, with a significant loss of life and widespread destruction. The international community, including India, stands in solidarity with Morocco during this challenging time. The world must come together to provide aid, support, and resources to assist in the recovery and rehabilitation efforts.

As the Prime Minister of India, Narendra Modi's expression of grief and willingness to provide assistance demonstrates the strong bonds of friendship and compassion that exist between India and Morocco. It is a testament to the spirit of humanity and solidarity that unites nations in times of crisis.
Share With Others