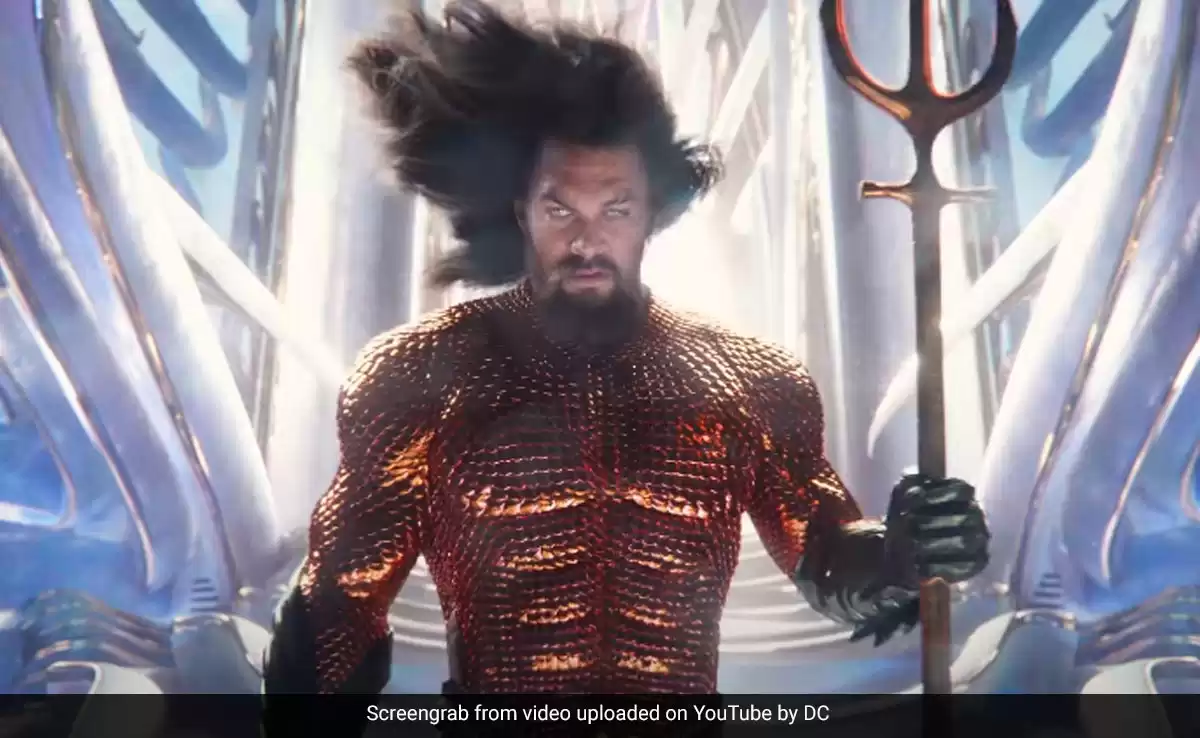 Aquaman Lost Kingdom Trailer: Jason Momoa vs Black Manta, No Prisoners Taken
The highly anticipated sequel Aquaman and the Lost Kingdom released its first trailer, featuring Jason Momoa as Arthur Curry, who teams up with his brother to fight the ruthless Black Manta. The trailer also reveals Amber Heard's brief appearance as Mera.
Finally, the long-awaited moment has arrived. Jason Momoa is making his highly anticipated return as Arthur Curry, also known as Aquaman, the extraordinary hero who is both half-human and half-Atlantean. The makers of the film have just released the first trailer for the upcoming sequel, Aquaman and the Lost Kingdom. This thrilling installment follows the journey of Arthur Curry, who is now not only a hero but also a husband and a father. As he states in the trailer, he wouldn't have it any other way. Additionally, he is the rightful king of Atlantis.

In this new adventure, Aquaman teams up with his imprisoned brother, Orm Marius, the former King of Atlantis, portrayed by Patrick Wilson, to combat the merciless Black Manta, played by Yahya Abdul-Mateen II. Together, they are joined by their mother, former Queen Atlanna, portrayed by Nicole Kidman, in a valiant effort to save the kingdom from the vengeful Black Manta, who has returned to avenge his father's demise. Black Manta has become even more formidable, wielding the power of the Black Trident, an ancient and malevolent force. He poses a grave threat, aiming to destroy Aquaman and everything he holds dear.

Throughout the trailer, we catch a glimpse of actress Amber Heard's Mera, although her appearance is brief and towards the end. This marks Amber's first project since her highly publicized defamation trial against her ex-husband, Johnny Depp.

The trailer also offers a sneak peek into Arthur Curry's child and his father, Tom Curry, who is a human and works as a lighthouse keeper. These personal connections add depth and complexity to Aquaman's character.

Joining Jason Momoa, Patrick Wilson, and Yahya Abdul-Mateen II, a talented ensemble cast including Nicole Kidman, Temuera Morrison, Amber Heard, Dolph Lundgren, Randall Park, and Willem Dafoe will reprise their roles in Aquaman and the Lost Kingdom. Additionally, Indya Moore, Vincent Regan, and Pilou Asbæk have joined the cast of this highly anticipated DC superhero film.

Directed by the visionary James Wan, Aquaman and the Lost Kingdom promises to be an epic cinematic experience. Fans can mark their calendars for December 20, the film's release date.

After the release of the trailer and the buzz surrounding Amber Heard's limited appearance, director James Wan shed light on Mera's diminished role in the upcoming film. In an interview with Entertainment Weekly, he explained, "From the beginning, I had always envisioned the first Aquaman as a journey shared by Arthur and Mera. However, for the second movie, I wanted to focus on the dynamic between Arthur and Orm. The first film was a romantic action-adventure, whereas the second one is more of a bromance action-adventure. And that's all I'll say about it."

During the defamation trial, Amber Heard had previously expressed her disappointment with the changes made to her character. She revealed, "I was given a script and then given new versions of the script that had taken away scenes that had action in it, that depicted my character and another character, without giving any spoilers away, two characters fighting with one another, and they basically took a bunch out of my role," as reported.

In conclusion, the release of the Aquaman and the Lost Kingdom trailer has generated immense excitement among fans. With an impressive cast, a captivating storyline, and the visionary direction of James Wan, this film promises to be a thrilling and unforgettable cinematic experience.
Share With Others