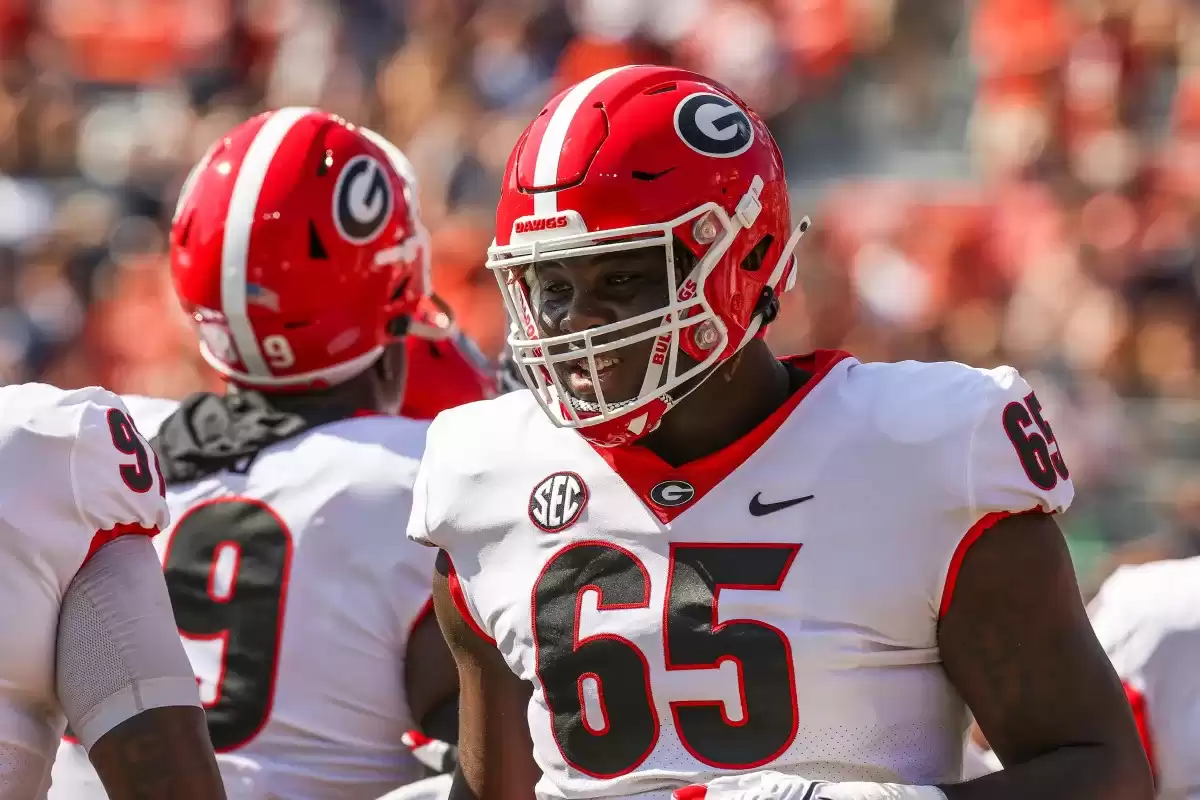 Georgia football loses offensive lineman injury South Carolina
Georgia football player Amarius Mims suffered a left leg injury during a game against South Carolina.
Georgia Bulldogs offensive tackle Amarius Mims suffered an injury during a game against the South Carolina Gamecocks. After a short run by Kendall Milton, Mims went down on the turf of Sanford Stadium. Head trainer Ron Courson and other members of the training staff rushed to attend to Mims, who was a highly touted recruit. At the time of the injury, the Bulldogs were trailing 7-3.

Coach Kirby Smart also went to check on Mims, who walked gingerly towards the injury tent before heading through the tunnel for further observation. It appeared to be a left leg injury, possibly to his ankle. This forced Dylan Fairchild to step in at left guard, while Xavier Truss moved to right tackle.

Mims, standing at an impressive 6-foot-7 and weighing 340 pounds, had already established himself as a starter in Smart's eyes. Although he only started two games last season, Smart considered him a starter due to his rotation with Warren McClendon and Broderick Jones. Mims' teammates have spoken highly of him, but Smart emphasized the importance of earning one's place on the team through performance on the field.

The Bulldogs were already missing a backup tackle, Austin Blaske, who was sidelined with a knee injury. The absence of both Blaske and Mims puts additional pressure on the offensive line.
Share With Others