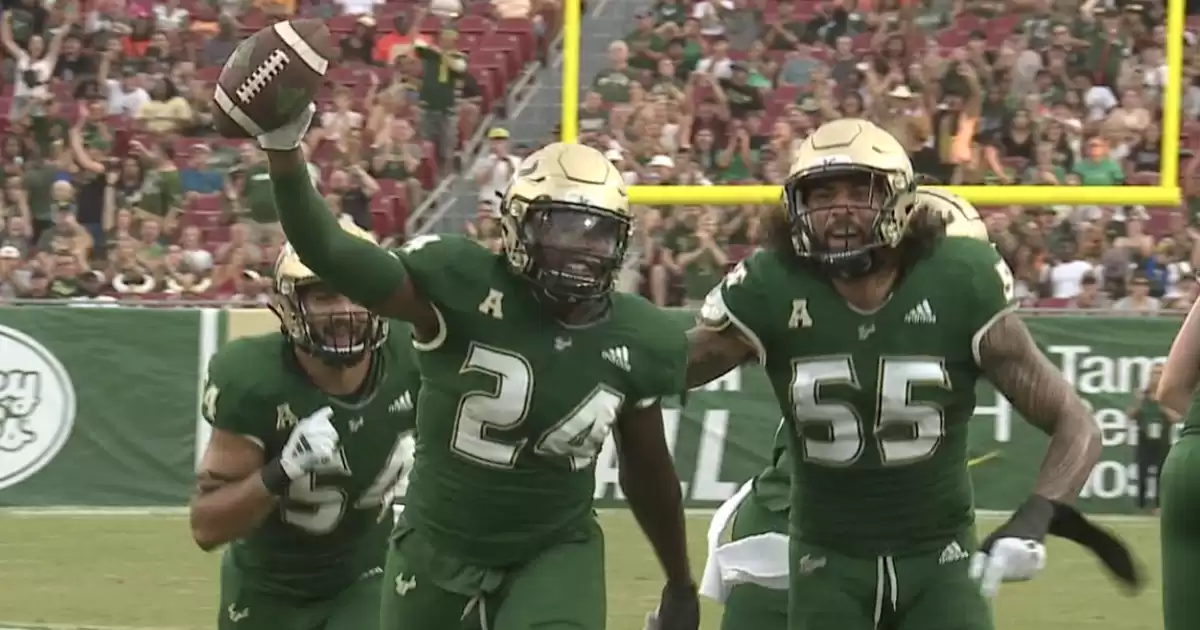 USF football faces Alabama on the big stage
USF football faces their biggest test against #10 Alabama, with head coach Alex Golesh calling it the most important game on their schedule.
This weekend, the USF football program is facing its biggest challenge of the season as they prepare to host the formidable #10 Alabama. Bulls head coach Alex Golesh emphasized the significance of this game, stating that it holds the utmost importance because it is the next game on their schedule.

Golesh expressed the intense nature of the sport, highlighting the physicality and determination required to compete for three and a half hours. He dismissed the notion of a David versus Goliath scenario, emphasizing that every opponent presents a unique test for his team as they continue to build the foundation of their program.

For Nick Saban, this is only the fourth non-conference true road game in his 17-year tenure as Alabama head coach. The matchup is part of a home-and-home agreement, with USF set to visit Tuscaloosa in 2024 and 2026. Saban acknowledged the challenges of scheduling, noting that it can be difficult to find teams willing to face a perennial powerhouse like Alabama.

The anticipated game at Raymond James Stadium is expected to draw a crowd of over 65,000 fans. USF offensive lineman Donovan Jennings shared his experience of playing on a grand stage against a formidable opponent earlier in his career. He emphasized the importance of staying composed and not allowing the magnitude of the moment to overshadow their performance. Jennings stressed the need to respect the opponent while remaining focused on their own abilities and strengths.

As a local graduate student, Jennings revealed that he has been inundated with requests for tickets to the game. However, he humorously mentioned that he keeps his guest list limited to family members only.

The game between USF (1-1) and Alabama (1-1) is scheduled for Saturday at 3:30 p.m. at Raymond James Stadium. Fans can catch the action live on ABC.
Share With Others