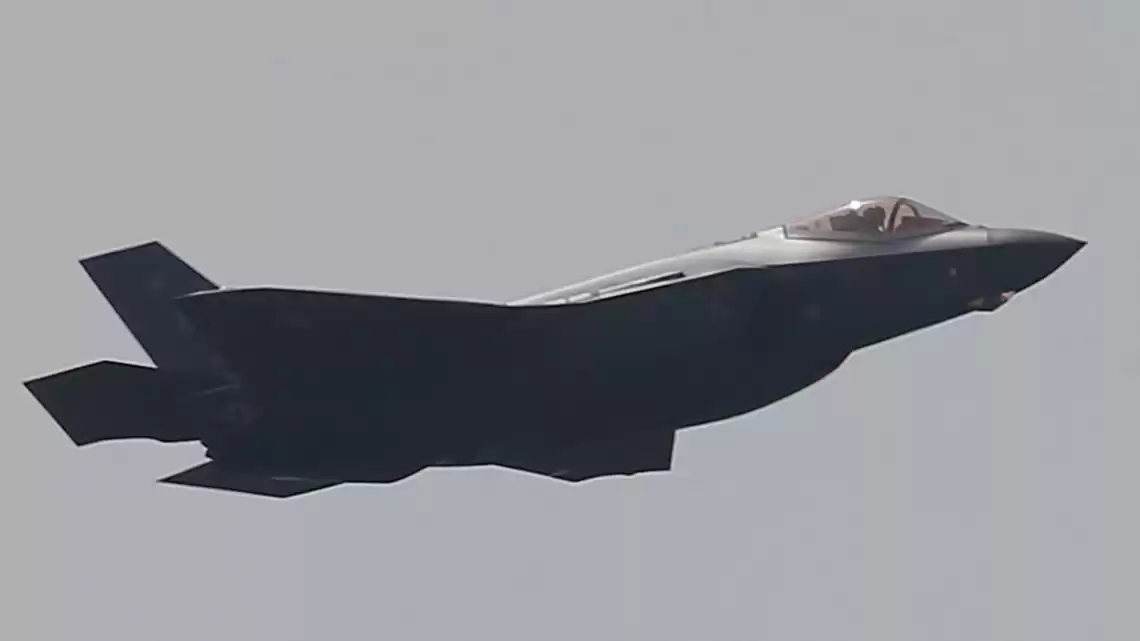 Debris found from missing F-35 fighter jet in rural South Carolina
Parts of a missing F-35 fighter jet have been found in Williamsburg County, South Carolina, after the pilot parachuted to safety.
In a recent development, the U.S. military has announced that parts of an F-35 fighter jet, which had gone missing over South Carolina, have now been found. Joint Base Charleston revealed on Monday night that a debris field was discovered in Williamsburg County, located approximately two hours northeast of the military base. However, the military has chosen not to disclose further details in order to protect the integrity of the ongoing investigation.

As recovery efforts continue in the area, the public is advised to avoid the designated region. Joint Base Charleston expressed their gratitude towards their mission partners, as well as local, county, and state authorities, for their unwavering dedication and support throughout the search and subsequent transition to the recovery phase.

The pilot of the missing aircraft, whose identity remains undisclosed, managed to parachute to safety into a North Charleston neighborhood at around 2 p.m. on Sunday. Subsequently, the pilot was promptly taken to a hospital and is reported to be in stable condition, according to Marines Maj. Melanie Salinas.

Cpl. Christian Cortez, a Marine with the 2nd Marine Aircraft Wing, acknowledged that there was a mishap involving an F-35B Lightning II jet. The exact circumstances surrounding the incident are currently under investigation.

Following the clearance of adverse weather conditions in the area, a South Carolina Law Enforcement Division helicopter joined the search efforts. Military officials also reached out to the public through online posts on Sunday, seeking any assistance in locating the missing aircraft.

Fortunately, the pilot of a second F-35 safely returned to Joint Base Charleston, as confirmed by Salinas.

Both the planes and pilots involved in this incident were part of the Marine Fighter Attack Training Squadron 501, affiliated with the 2nd Marine Aircraft Wing based in Beaufort, situated near the South Carolina coast.
Share With Others