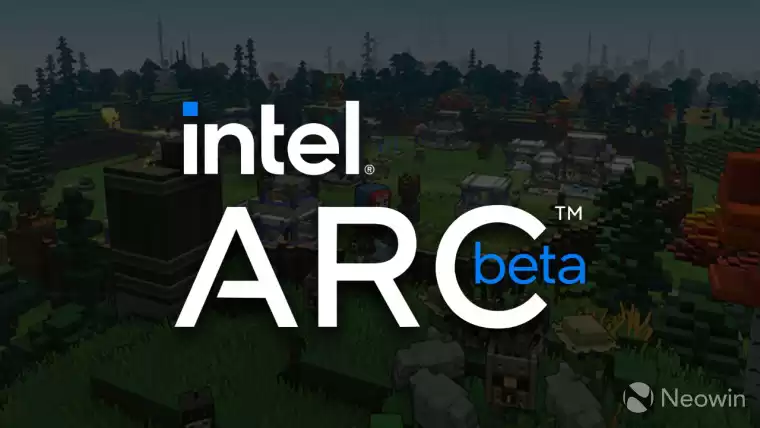 Intel Arc beta graphics driver adds Phantom Liberty and Payday 3 support
Intel releases new beta graphics drivers for Arc and Iris Xe GPUs, adding support for upcoming games and performance improvements. However, known issues with Starfield remain unfixed.
Intel has recently released a new beta version of its graphics drivers for both the Arc and Iris Xe GPUs. This update, with the version number 31.0.101.4826, brings several improvements and additions to enhance the gaming experience.

One of the highlights of this driver release is the support it offers for four upcoming PC games. Intel Game On Driver now provides support for titles such as Cyberpunk 2077: Phantom Liberty, Payday 3, Lies of P, and Party Animals. This means that gamers using Intel Arc A-series Graphics can now enjoy these games with optimized performance.

Additionally, this update also includes performance improvements for two other games. Hitman Absolution (DX11) sees an uplift of up to 17% at 1080p with Ultra settings, while Bioshock Infinite (DX11) experiences an uplift of up to 27% at 1080p with Very High settings. These improvements aim to provide a smoother and more immersive gaming experience for players.

However, it's important to note that this new driver release does not address the known issues related to running Starfield. Users of Intel Arc and Iris Xe GPUs may still experience sporadic instability, low texture details on certain objects, texture flickering on light sources, and even application crashes in some areas of the game. While Intel continues to work on resolving these issues, it is recommended to use the workaround of adjusting the Render Resolution Scale slider value for the time being.

In addition to the gaming highlights and known issues, the changelog also mentions some fixed issues and known issues specific to Intel Arc Graphics Products and Intel Iris Xe MAX Graphics Products. These include fixes for Trackmania application crashes, improvements in driver installation for certain notebook systems, and fixes for memory consumption issues related to Intel Arc Control.

Furthermore, the changelog provides information about known issues with Intel Arc Control, such as the generation of multiple video files when using Arc Control Studio capture with certain games, incorrect display type detection, and issues with retaining application settings in Overlay mode after a system reboot.

It's important to note that the Intel Arc Control Performance Tuning feature is currently in Beta. This means that users may experience unexpected behavior in terms of performance and features. Intel acknowledges this and assures users that they will continue to refine the Performance Tuning software in future releases.

To download the new drivers and access the detailed release notes, users can visit the provided links. These resources provide comprehensive information about the changes, improvements, and known issues addressed in this driver release.

Overall, this new beta graphics driver release from Intel aims to enhance the gaming experience for users of Arc and Iris Xe GPUs. With added support for upcoming games and performance improvements for existing titles, Intel continues to prioritize the optimization and improvement of their graphics drivers.
Share With Others