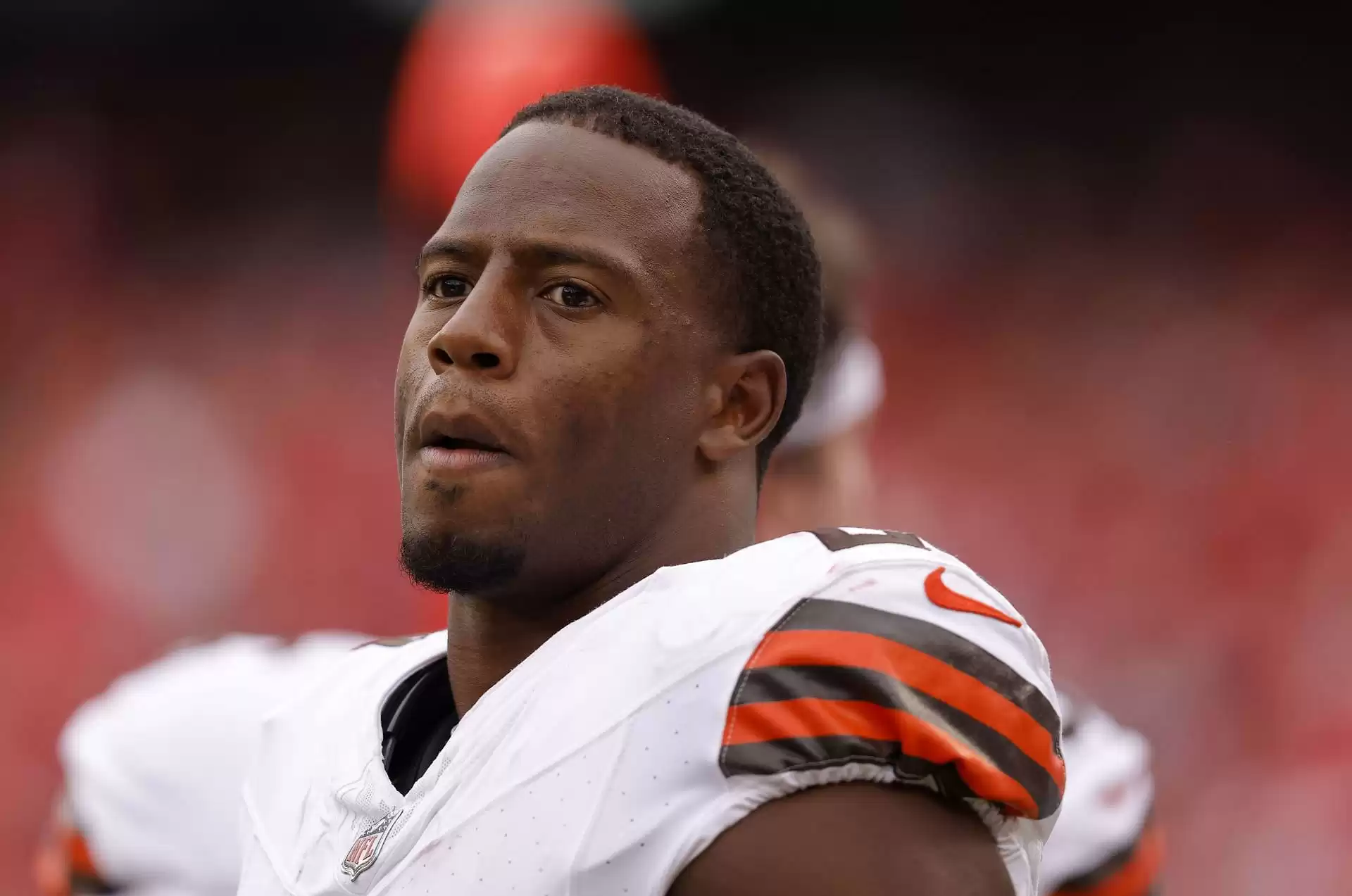 Nick Chubb injury replacements: 5 free agent RBs Browns should target
Nick Chubb's knee injury leaves the Cleveland Browns in need of a replacement. Here are their top five options.
Nick Chubb, the star running back for the Cleveland Browns, has been a dominant force in their rushing attack for five seasons. Despite falling just four yards short of reaching 1,000 yards in his rookie year, Chubb has established himself as an elite running back who commands respect and fear from opposing defenses.

Unfortunately, Chubb suffered a knee injury during the Browns' Week 2 Monday Night Football game against the Pittsburgh Steelers in 2023. While he was forced to sit out the remainder of that game, it remains uncertain whether he will miss additional playing time after colliding with Steelers safety Minkah Fitzpatrick.

In the event that Chubb is sidelined for an extended period, the Browns have several options to consider as his potential replacement. Let's take a look at the top five candidates.

First on the list is Kareem Hunt, who has served as Chubb's backup for the past four seasons. Despite playing in a limited role, Hunt showcased his abilities by rushing for 841 yards and scoring six touchdowns in 2020, helping the Browns secure a spot in the playoffs. Hunt's familiarity with the Browns' offensive system makes him a suitable choice to step in for Chubb.

Next up is Kenyan Drake, a veteran running back who has played for four different teams in his seven-year NFL career. During his time with the Baltimore Ravens, Drake faced off against Chubb and the Browns twice last season, finishing the campaign with 442 yards and three touchdowns in 11 games. Although he was recently excluded from the final roster of the Indianapolis Colts, Drake's experience and versatility make him a viable option for the Browns.

Rex Burkhead, despite only recording 80 rushing yards in 16 games with the Houston Texans last year, has consistently played a full 16-game season in both 2021 and 2022. While he may not possess the same skill set as Chubb, Burkhead has the potential to be productive behind the Browns' physical offensive line. In 2021, he achieved a career-high of 427 rushing yards with the Texans and scored five touchdowns during his time with the New England Patriots in 2017.

J.D. McKissic, who most recently played for the Washington Commanders, had a solid season in 2020 with 365 rushing yards and a touchdown. Initially an undrafted free agent with the Atlanta Falcons in 2016, McKissic was later claimed off waivers by the Detroit Lions, where he recorded 205 rushing yards in 16 games. While his numbers may not be eye-catching, McKissic's experience and versatility could make him a valuable asset for the Browns.

Finally, Leonard Fournette brings the experience of winning a Super Bowl championship to the table, making him a valuable alternative to Chubb. With two 1,000-yard seasons under his belt during his time with the Jacksonville Jaguars, Fournette also scored nine rushing touchdowns in his rookie year. Despite being 28 years old, Fournette proved he still has plenty of gas left in the tank, rushing for 668 yards and three touchdowns in 16 games for the Tampa Bay Buccaneers last season. With his skill set, Fournette could make a significant impact behind the Browns' offensive line.

In conclusion, while the loss of Nick Chubb is undoubtedly a blow to the Cleveland Browns, they have a strong group of potential replacements to choose from. Whether it's Kareem Hunt, Kenyan Drake, Rex Burkhead, J.D. McKissic, or Leonard Fournette, each player brings their own unique strengths and abilities to the table. The Browns will need to carefully consider their options and make the best decision to keep their rushing attack strong in Chubb's absence.
Share With Others