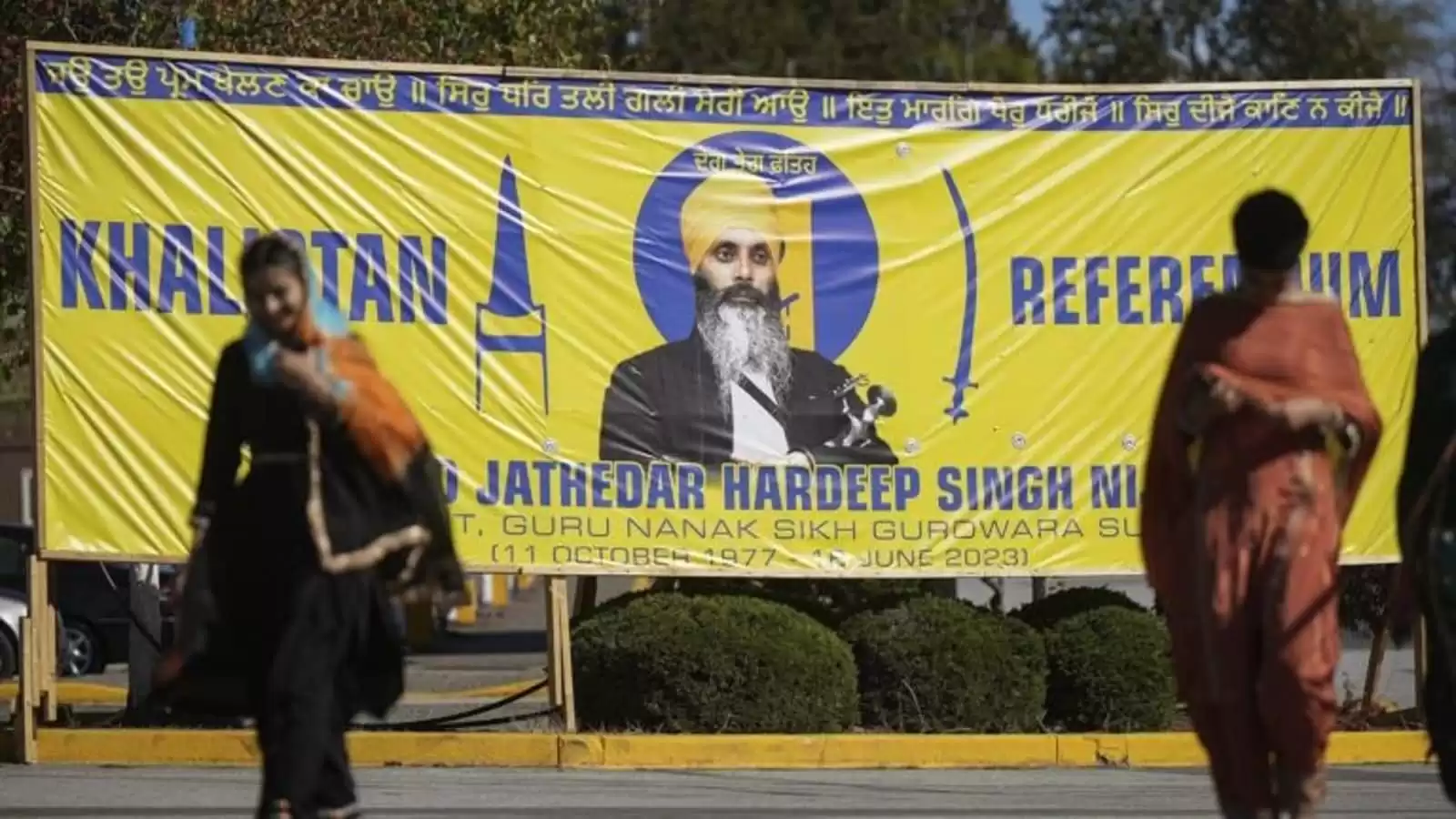 Sikh group threatens Indian consulate shutdown in Canada over Hardeep Singh Nijjar alleged murder
Protests are planned outside Indian consulates in Canada after the murder of a Sikh leader in the country. Sikhs for Justice, an organization known for organizing referendum votes on Khalistan, is seeking the expulsion of the Indian High Commissioner to Canada and urging the Canadian government to label India a state sponsor of terror. The Indian government has strongly denied any involvement in the murder and has called on the Canadian government to take action against anti-India elements operating from their soil. The murder is currently being investigated by the RCMP.
Prime Minister Justin Trudeau made a shocking revelation on September 18th, stating that "credible" intelligence suggests that the "agents of the government of India" were responsible for the murder of Hardeep Singh Nijjar. However, India's Ministry of External Affairs has vehemently denied these claims.

In response to this revelation, protests are scheduled to take place outside Indian consulates in Ottawa, Toronto, and Vancouver next week. Gurpatwant Singh Pannun, legal counsel for Sikhs for Justice, expressed their determination to prevent the Indian consulates from functioning and to pressure the Canadian government to disclose the identities of those responsible for Nijjar's assassination.

According to Pannun, Nijjar was targeted outside a gurdwara in order to send a strong message to pro-Khalistan Sikhs, even in the Western world. The Indian government, on the other hand, has stated that it rejects any connection to these developments and emphasizes its commitment to the rule of law as a democratic polity.

Sikhs for Justice, an organization known for organizing referendum votes on Khalistan globally, is demanding the expulsion of Indian High Commissioner to Canada, Sanjay Verma. They are also urging the Canadian government to designate India as a state sponsor of terrorism. Jatinder Singh Grewal, director of international policy with Sikhs for Justice, asserts that Nijjar's murder was not only an attack against Sikhs but also against Canadian sovereignty.

Harkireet Kaur, a member of the North American Sikh Association, describes Nijjar as a father figure within the gurdwara community. She urges the community to continue raising their voices, building pressure, and leaving no room for backtracking.

The murder of Hardeep Singh Nijjar has sparked outrage and shaken the entire country. Jaskaran Sandhu, a board member with the World Sikh Organization of Canada, believes that this news story will have far-reaching implications, affecting various aspects of Canadian society, including security, intelligence, governance, and the understanding of the diaspora.

The Royal Canadian Mounted Police (RCMP) is currently investigating Nijjar's murder. While no arrests have been made yet, investigators are actively searching for three suspects. It has been reported that a suspect vehicle, believed to be the getaway car, has already been identified.
Share With Others