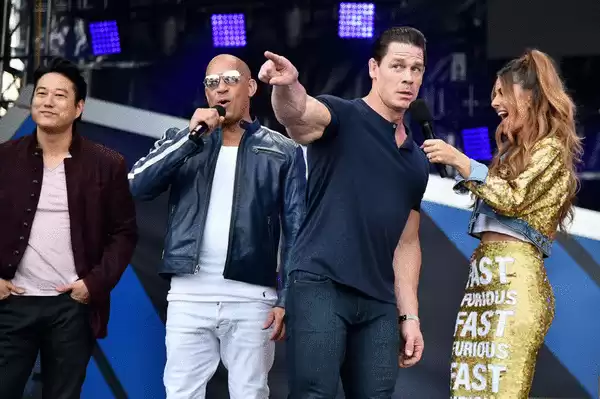 Maria Menounos feared she would never meet her expected child following cancer diagnosis
Maria Menounos discusses her battle with pancreatic cancer and impending motherhood.
Maria Menounos has bravely shared her battle with stage 2 pancreatic cancer, revealing that the tumor on her pancreas had doubled in size within two months before her diagnosis. In an emotional interview on the "Not Skinny But Not Fat" podcast, Menounos expressed her devastation at the thought of not being able to meet her unborn daughter due to her health crisis. She recounted the moment she received the news, saying, "I was just guttural crying and I was like I can't believe God just blessed me with a baby, I'm gonna have a baby."

The 45-year-old TV personality, known for her hosting roles on "Extra" and "E! News," was nine weeks post-op when she recorded the podcast episode. She shared that she and her husband had been two months into the surrogacy process when they discovered the tumor. Menounos suspected that the tumor had been present in a previous scan, and her suspicions were confirmed. The tumor had grown from two centimeters to almost four centimeters in just two months.

Menounos expressed her frustration and desire to understand why the tumor hadn't been detected earlier. She explained the complexities of determining which scan is appropriate in different circumstances and emphasized her commitment to helping others by sharing information. Despite the challenges she has faced, Menounos remains grateful for the miracles she has experienced in her life.

In May, Menounos revealed that she had been secretly battling pancreatic cancer and had undergone successful surgery to remove a 3.9-centimeter tumor. She had initially feared the worst but was relieved that the cancer had been caught "early enough." This revelation came shortly after she announced her pregnancy with her husband, Keven Undergaro, after struggling with fertility issues for nearly a decade. Their baby girl is due this summer.

Throughout her life, Menounos has been open about her health struggles, including her battle with Hashimoto's disease, hormonal tumors, and a benign brain tumor in 2017. She has also dealt with a type 1 diabetes diagnosis and severe abdominal pain. A full body MRI eventually revealed the mass on her pancreas, which was later confirmed to be a cancerous Stage 2 pancreatic neuroendocrine tumor.

Despite the seriousness of her diagnosis, Menounos remains hopeful and determined to share her experiences and breakthroughs with others. She plans to use her podcast and various platforms to provide valuable information and support to those facing similar health challenges. In an Instagram post, she expressed her gratitude for being alive and well and her excitement about holding her baby.

Maria Menounos's journey serves as a reminder of the importance of prioritizing health and seeking answers to health problems. Her resilience and determination to help others are truly inspiring, and she continues to be a beacon of hope for those facing their own health battles.
Share With Others