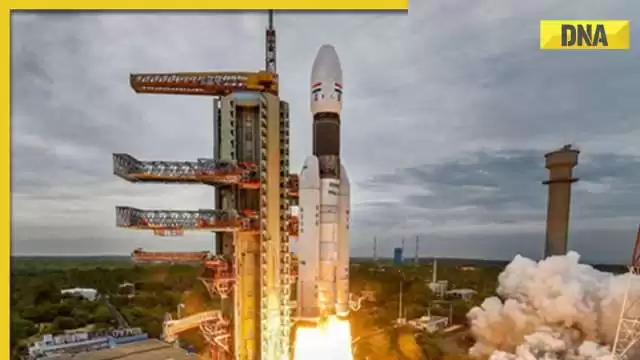 Chandrayaan-3: Exploring Sriharikota's Benefits as ISRO's Rocket Launch Site
India's Chandrayaan-3 mission successfully launched from Satish Dhawan Space Center.
India's Chandrayaan-3 mission has achieved a momentous milestone with a successful launch from the Satish Dhawan Space Center (SDSC) in Sriharikota, Andhra Pradesh. This spaceport, named after the renowned mathematician and former Isro Chairman Satish Dhawan, has been at the forefront of India's space exploration since its establishment in 1971. It holds immense significance in the country's journey towards scientific and technological advancement.

The selection of Sriharikota as the launch site was a meticulously planned process that dates back to the 1960s when India first ventured into satellite and launch vehicle development. Under the guidance of Vikram Sarabhai, the visionary pioneer of the Indian space program, scientist EV Chitnis was entrusted with the task of finding a suitable location on the east coast of India. Sriharikota emerged as the most promising site, and by October 1968, approximately 40,000 acres of land were acquired for the ambitious project.

The decision to choose Sriharikota was driven by two crucial factors. Firstly, its strategic position on the east coast allows rockets to be launched in an easterly direction, optimizing their trajectory. Secondly, its proximity to the equator offers a significant advantage due to the Earth's rotation. Launching towards the east enables rockets to harness the rotational velocity of our planet, resulting in enhanced payload capacity for the launch vehicles. Moreover, the equatorial proximity is vital for accurately placing geostationary satellites in their designated orbits.

In addition to these considerations, Sriharikota's uninhabited nature and proximity to the sea played a pivotal role in its selection. Launching rockets over the ocean ensures that any separated rocket hardware safely impacts the high seas, eliminating the risk to populated areas and providing an ideal environment for space exploration.

Satish Dhawan, an eminent Indian rocket scientist, left an indelible mark on the nation's space research endeavors. Known as the "Father of Experimental Fluid Dynamics research" in India, he succeeded Vikram Sarabhai as the Chairman of Isro in 1972. During his tenure, Dhawan led the Indian space program through a period of remarkable growth and achievement. His contributions included the development of operational systems like INSAT, IRS, and the Polar Satellite Launch Vehicle (PSLV), establishing India as a significant player in the global space community.

In recognition of his extraordinary legacy, the space center in Sriharikota was renamed the Satish Dhawan Space Center following his passing in 2002. This serves as a fitting tribute to his immense contributions and unwavering dedication to the field of space exploration. The center continues to be a thriving hub for India's ambitious space exploration endeavors, exemplified by the Chandrayaan-3 mission. It signifies the nation's relentless pursuit of scientific and technological excellence, propelling India to new heights on the global stage.
Share With Others