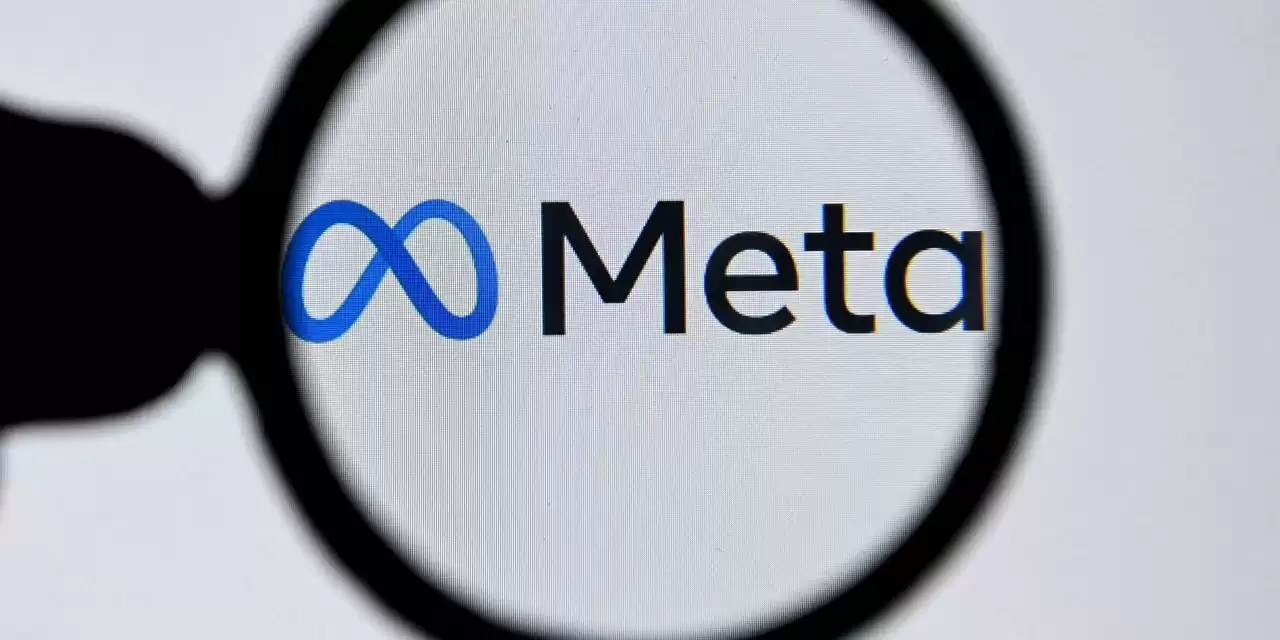 "Surging Meta stock soars as AI and ad success propel massive revenue and earnings growth!"
Facebook's parent company Meta sees strong earnings, stock up 7%.
Facebook's parent company, Meta Platforms Inc., is experiencing a surge in digital ad revenue, and this success is being reflected in its stock performance. After-hours trading on Wednesday saw the company's stock rise by over 7%.

In the fiscal second quarter, Meta reported a net income of $7.79 billion, or $2.98 per share, compared to $6.7 billion, or $2.46 per share, in the same quarter of the previous year. Additionally, revenue increased by 11% to $32 billion from $28.8 billion in the year-ago quarter.

Analysts had predicted an average net income of $2.91 per share on revenue of $31.1 billion, according to FactSet. Meta's performance exceeded these expectations, thanks to a rebound in advertising, the monetization of Instagram and Reels, and the implementation of AI-driven ad targeting and measurement.

This strong performance from Meta follows a similarly impressive quarter from Google's parent company, Alphabet Inc., while Snap Inc. reported poor results.

Meta's CEO, Mark Zuckerberg, expressed his satisfaction with the quarter's results, highlighting the strong engagement across their apps and the exciting roadmap ahead. This roadmap includes the launch of Llama 2, Threads, Reels, new AI products, and Quest 3 in the coming months.

AI has become a significant focus for Meta, with Zuckerberg stating that it remains their near-term priority, while the metaverse is expected to have a long-term impact.

Zuckerberg emphasized the interrelation between AI and the metaverse, and he also discussed the potential of Threads, a Twitter-like service that recently launched. He acknowledged that it will take time to monetize Threads fully but expressed optimism about its future.

Looking ahead, Meta executives forecast third-quarter revenue between $32 billion and $34.5 billion, surpassing analysts' average expectation of $31.2 billion.

Facebook's daily active users reached 2.06 billion, a 5% increase from the previous year, while the "family" of Meta apps, including Instagram, reported 3.07 billion daily active users, a 7% increase.

Despite the positive news, there were some setbacks for Meta. The company expects total expenses in 2023 to be in the range of $88 billion to $91 billion, higher than the previous estimate due to legal-related expenses in the second quarter. Additionally, Meta's headcount decreased by 14% compared to the previous year, and Zuckerberg confirmed that their austerity program will continue into 2024.

In the regular session, Meta's stock saw a 1.4% improvement, reaching $298.57. So far this year, the stock has surged by 148%, while the broader S&P 500 index has increased by 19%.
Share With Others