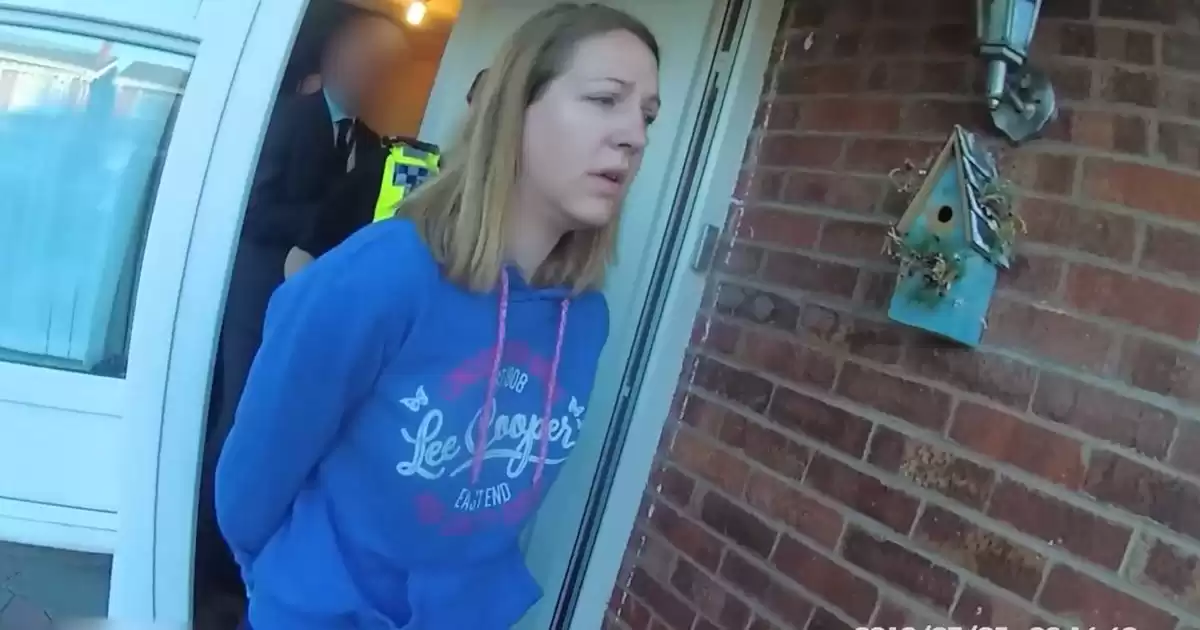 Mother says Lucy Letby was 'faffing' when baby covered in blood
Nurse Lucy Letby was accused of "faffing" while a baby she murdered was covered in blood, according to the baby's mother. Letby was convicted of murdering seven babies and attempting to murder six more. The parents of one of the babies said they trusted Letby completely.
Nurse Lucy Letby was found guilty of murdering seven babies and attempting to murder six more while working at the Countess of Chester Hospital. The parents of Child E, a premature twin boy, entrusted Letby with their son's care, only to discover that she had injected air into his bloodstream and caused him to bleed. When they returned, their son was dangerously ill, and despite the doctors' efforts, he could not be saved.

The mother of Child E recounted her experience, describing how she heard her son crying loudly while she was taking milk to her twins. She found him covered in blood, with Letby present but not taking any action. Letby assured her that the bleeding was caused by a feeding tube irritating the back of his throat. The mother left her son in the nurse's care, believing he was in safe hands, but had to return when his condition worsened.

During the trial, the mother explained that she followed Letby's instructions because she trusted her as an authority figure. Letby assured her that the registrar was on the way and that someone would contact her if there was a problem. The mother later realized that something was seriously wrong but had already left her son. She was devastated when the consultant told her that they were going to stop treatment and wanted the baby to die in her arms.

After the baby passed away, the mother was offered the opportunity to bathe him as part of the bereavement service. However, she was too broken to do so and Letby bathed him in front of her. The mother expressed gratitude because they had no clothes for their son, as he was so small.

In addition to the murder of Child E, Letby was also found guilty of attempting to murder Child F, the twin brother, by poisoning him with insulin. Letby even presented the mother with a photograph of Child F holding his deceased twin's teddy bear, describing it as an amazing moment.

The heartbreaking testimony from Child E's mother sheds light on the trust that was placed in Letby and the devastating consequences of her actions. The trial has revealed the extent of Letby's crimes and the immense pain and loss experienced by the families affected.
Share With Others