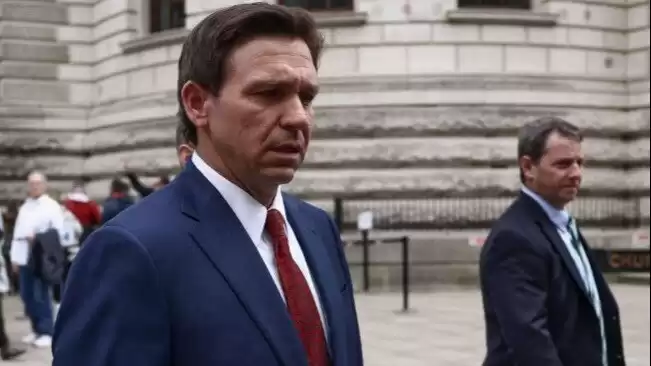 Idalia Hurricane Forecast: Florida Braces for Heavy Rain as Storm Strengthens
Tropical Storm Idalia could become a hurricane, bringing high winds and storm surges to Cuba and Florida. Governor Ron DeSantis has declared a state of emergency for 33 Florida counties.
Tropical Storm Idalia has developed in the Caribbean and there is a possibility that it could intensify into a hurricane. This could result in Cuba and Florida experiencing strong winds and storm surges in the coming days.

Currently, the storm has sustained winds of 40 mph (65 kph). However, according to Governor Ron DeSantis, it is projected to reach Category 2 strength with sustained winds of 96 to 110 mph when it makes landfall in Florida on Wednesday.

Governor DeSantis has stated that the hurricane may hit the Big Bend area in northern Florida, where the panhandle transitions into the peninsula.

The US National Hurricane Center (NHC) has reported that the storm is currently located near the Yucatan Channel, approximately 80 miles (130 km) east-northeast of Cozumel, Mexico.

The Miami-based weather forecaster has warned that Idalia could bring life-threatening storm surge and flooding due to heavy rainfall along parts of Florida's west coast and the Panhandle as early as Tuesday.

In response to the potential impact of the storm, Governor DeSantis declared a state of emergency for 33 counties in Florida on Saturday.

During a briefing with Florida's Division of Emergency Management, Governor DeSantis advised residents in the storm's path to prepare for power outages.

To address this issue, power company workers will be positioned strategically ahead of the storm. Additionally, 1,100 National Guard members have been mobilized, along with 2,400 high-water vehicles and a dozen aircraft, to aid in rescue and recovery efforts.

Duke Energy is closely monitoring the progress of Idalia and is readying crews and equipment to respond promptly in the event of power outages.

The White House has confirmed that President Joe Biden has been briefed on the projected path of Idalia and will be kept informed as the storm progresses.
Share With Others