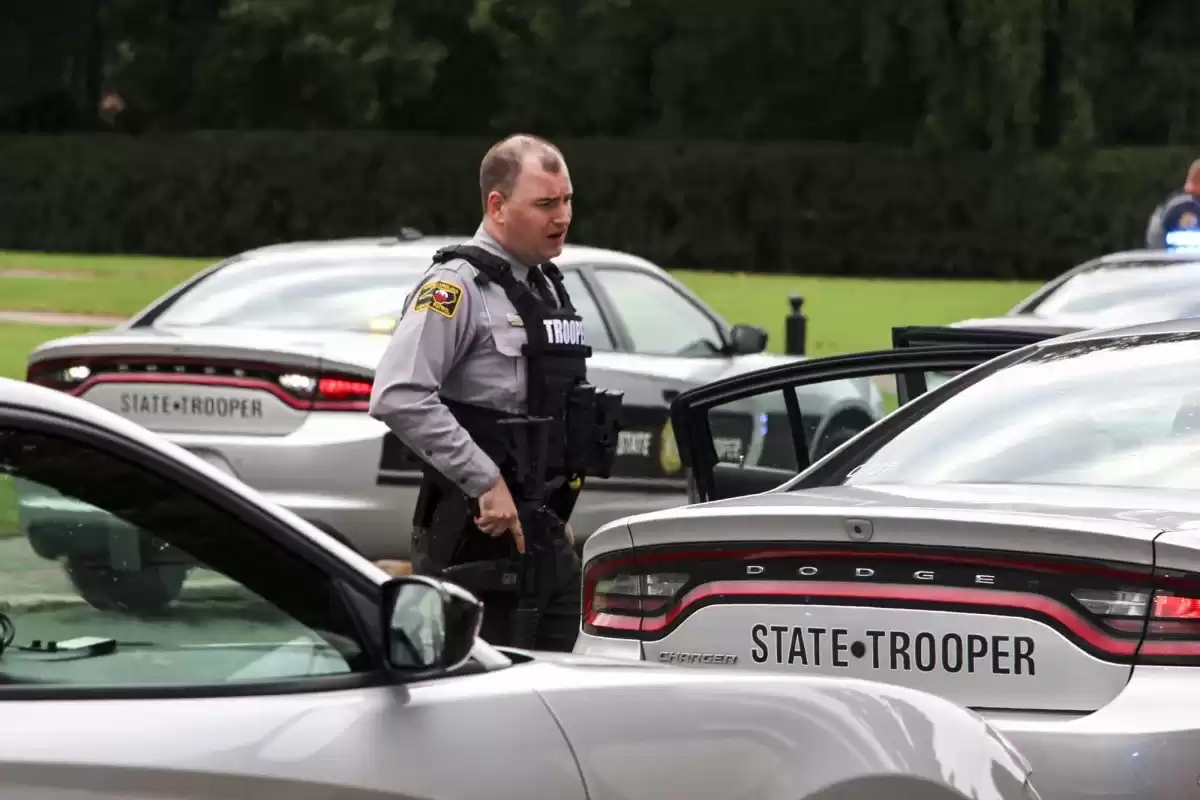 UNC-Chapel Hill graduate student charged with murder shooting faculty member
Graduate student charged with fatally shooting a professor at the University of North Carolina-Chapel Hill, leaving authorities investigating the motive.
In Hillsborough, North Carolina, a devastating incident of gun violence has left the University of North Carolina-Chapel Hill community in shock. Tailei Qi, a graduate student from China, has been charged with first-degree murder for fatally shooting a professor. The motive behind the attack is still unknown, and authorities are working to uncover the reasons behind this tragic event.

Qi, 34, appeared in court wearing an orange jumpsuit and with the assistance of a Chinese translator. In addition to the murder charge, he has also been charged with possession of a gun on an educational property, which is expected to be upgraded to a felony. A probable cause hearing has been scheduled for September 18th. If convicted, Qi could face a life sentence without parole, as the district attorney has decided not to pursue the death penalty.

Zijie Yan, the associate professor who was tragically killed, had reportedly been one of Qi's advisors. According to Aidan Carter Scott, a computer science major, he had previous contact with the suspect and had even helped him with his homework. Scott described Qi as someone who struggled to keep up with the coursework but seemed well-intentioned and committed to improving.

The university had listed Qi as a member of Yan's lab group on a now-removed department web page. The shooting took place in Caudill Labs, a science building on campus, prompting a lengthy lockdown as authorities searched for the shooter. Students and faculty members had to barricade themselves in classrooms and dorms, fearing for their safety. The lockdown was eventually lifted, and Qi was arrested in a residential neighborhood near campus.

UNC Police Chief Brian James emphasized the importance of ensuring campus-wide safety, which is why the lockdown remained in effect even after Qi's arrest. Investigators are still trying to determine the nature of the relationship between the suspect and the victim and are reviewing any social media accounts Qi may have used. They are also searching for the firearm, described as a 9 mm handgun, and will be interviewing Qi to uncover a possible motive.

Qi's LinkedIn profile reveals that he enrolled at UNC in January 2022 as a graduate student and research assistant. He has previously studied at Louisiana State University and various schools in China. His research interests include metal nanoparticles, and he has co-authored a paper with Yan, which was published in a scientific journal.

It has also been revealed that Qi has had previous encounters with law enforcement. He was pulled over for speeding in February and received a citation for driving above the speed limit just two days before the shooting. These incidents may provide additional context for understanding Qi's state of mind.

In response to this tragedy, UNC-Chapel Hill's chancellor, Kevin Guskiewicz, announced that classes would be canceled to honor the memory of Zijie Yan. The campus community is grieving, and efforts are being made to improve safety procedures and prevent similar incidents in the future. The wounds caused by this tragedy will undoubtedly take time to heal.
Share With Others