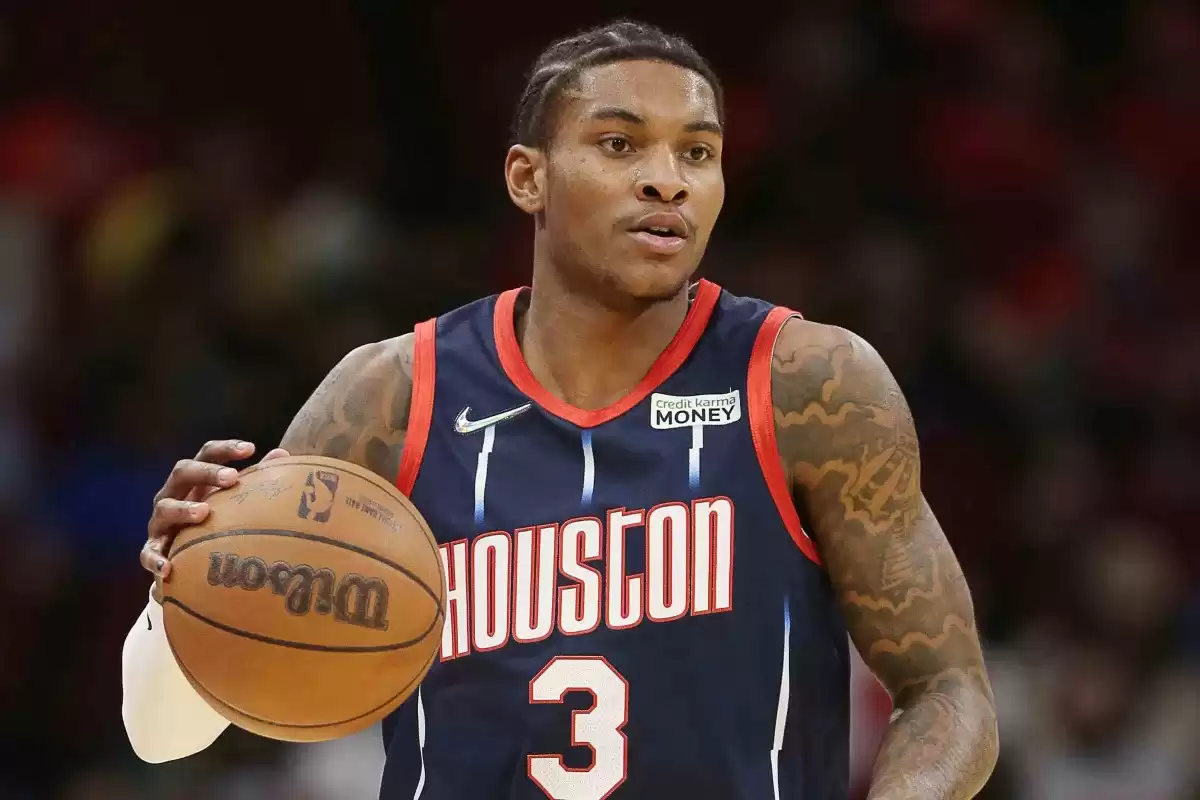 Rockets' Kevin Porter Jr. Arrested for Allegedly Attacking Girlfriend in Manhattan Hotel Room
Houston Rockets player Kevin Porter Jr. was arrested for assaulting his girlfriend, former WNBA star Kysre Gondrezick, causing her injuries.
Houston Rockets basketball player Kevin Porter Jr. was taken into custody on Monday morning following an alleged assault on his girlfriend at a Manhattan hotel. The incident resulted in Porter Jr. facing two felony charges for assault and strangulation, according to a spokesperson from the New York City police. The victim, identified as former WNBA star Kysre Gondrezick, was reportedly taken to a local hospital with a broken bone and bruising.

The victim suffered a laceration on the right side of her face and was transported to the hospital in stable condition. Police claim that Porter Jr. struck her multiple times and placed his hands around her neck. The alleged assault occurred after Porter Jr. was locked out of his hotel room, prompting hotel security to call the police.

The Houston Rockets, Porter Jr.'s team, released a statement saying that they are currently gathering information about the incident. They declined to provide further comment at this time. Porter Jr.'s agent has not responded to requests for comment.

Porter Jr. was in New York City for a workout session as part of Chris Brickley's "Black Ops" pickup game series. The event, held at the Summit in Manhattan, coincided with New York Fashion Week and featured other NBA stars. Porter Jr. had also attended several events for New York Fashion Week during his time in the city.

A native of Seattle, Washington, Porter Jr. played college basketball for the University of Southern California before being drafted by the Milwaukee Bucks in 2019. He was later traded to the Cleveland Cavaliers and eventually joined the Houston Rockets in 2021.

This is not the first time Porter Jr. has faced legal issues. In 2020, he was arrested on gun and marijuana charges following a single-car crash in Ohio. However, the charges were later dropped.

As the investigation into the recent assault continues, Porter Jr. remains in custody and is awaiting arraignment.
Share With Others