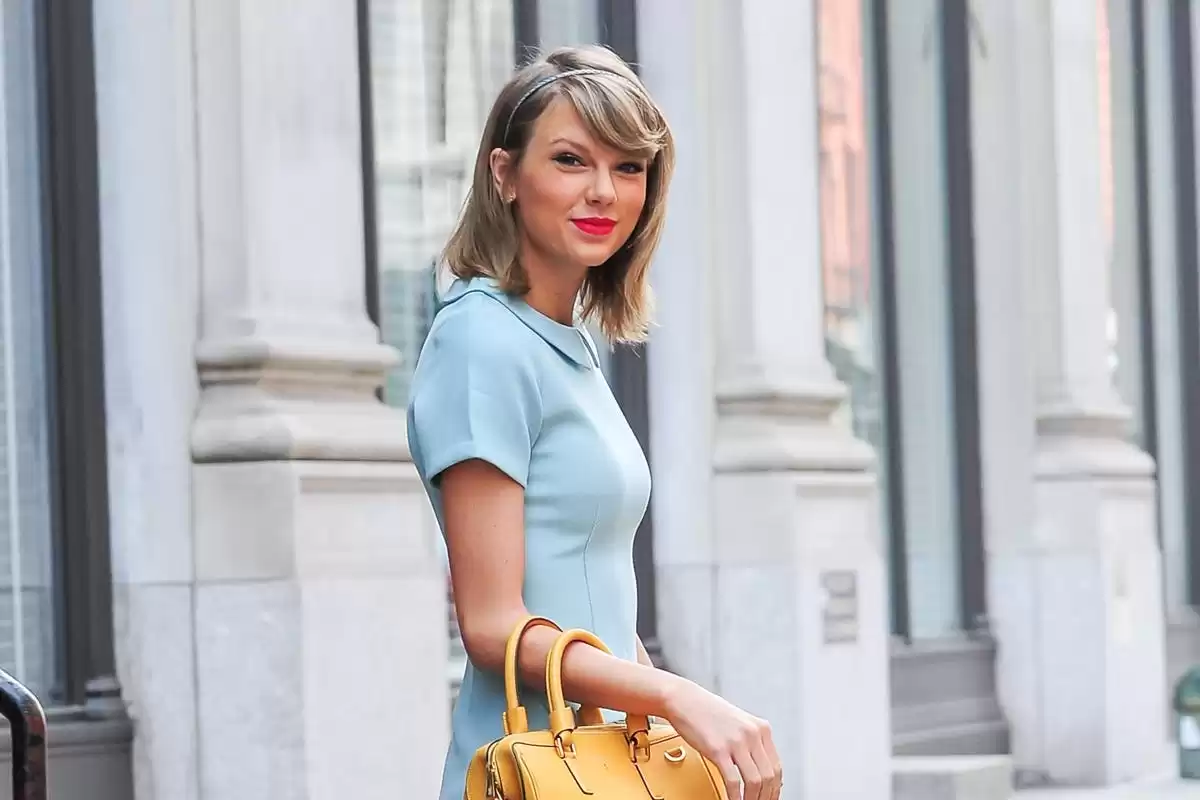 Taylor Swift Teases '1989 (Taylor's Version)' Vault Tracks
Taylor Swift is set to release her re-recorded album 1989 (Taylor's Version), and fans are buzzing with excitement over the teaser she dropped.
Taylor Swift is preparing for the highly-anticipated release of her re-recorded album, 1989 (Taylor's Version), which is set to be released on October 27. Fans all around the world are buzzing with excitement for this project, and Swift has started the campaign with an intriguing teaser.

In just a little over a month, Taylor Swift will unveil her re-recorded version of the iconic album, 1989. Fans are eagerly counting down the days until its release, and the singer-songwriter has recently dropped an enticing teaser that has taken social media by storm.

On September 19, Swift took to her social media platforms to share an animated video that quickly went viral, teasing some of the most highly anticipated songs from her upcoming album. The captivating clip featured a vault against a light blue backdrop, swinging open to reveal a series of letters, an exclamation point, and quotation marks.

Swift's dedicated fanbase wasted no time speculating that these letters may spell out the title of one of the songs that will be labeled "From The Vault" on 1989 (Taylor's Version). In her re-released projects, the singer not only re-records the original tracks but also treats fans to a selection of songs that were written and recorded during the initial creation of the album but remained unreleased until now.

These animated teasers have become a trademark for Swift with each re-recorded album, providing fans with hints about what to expect from the upcoming release. While the possibilities are endless, the prevailing theory is that Swift is inviting fans to decipher one of the five new tracks that will be included in the 1989 (Taylor's Version) tracklist.

The letters could potentially spell out "Lust!" or, for some playful fans online, "Slut!" However, considering the song's era and target audience during its original creation, it is more likely to be the former. 1989 marked Swift's significant transition into radio-ready pop, making a track titled "Slut!" an unlikely fit for the overall theme and sound of the album... though not entirely impossible.

Ultimately, the mystery surrounding the song's title will persist until Swift either reveals the complete tracklist for 1989 (Taylor's Version) or the album itself is released. The Grammy-winning artist has a talent for dropping hints without giving away everything, keeping her devoted fanbase engaged and eagerly awaiting every detail.
Share With Others