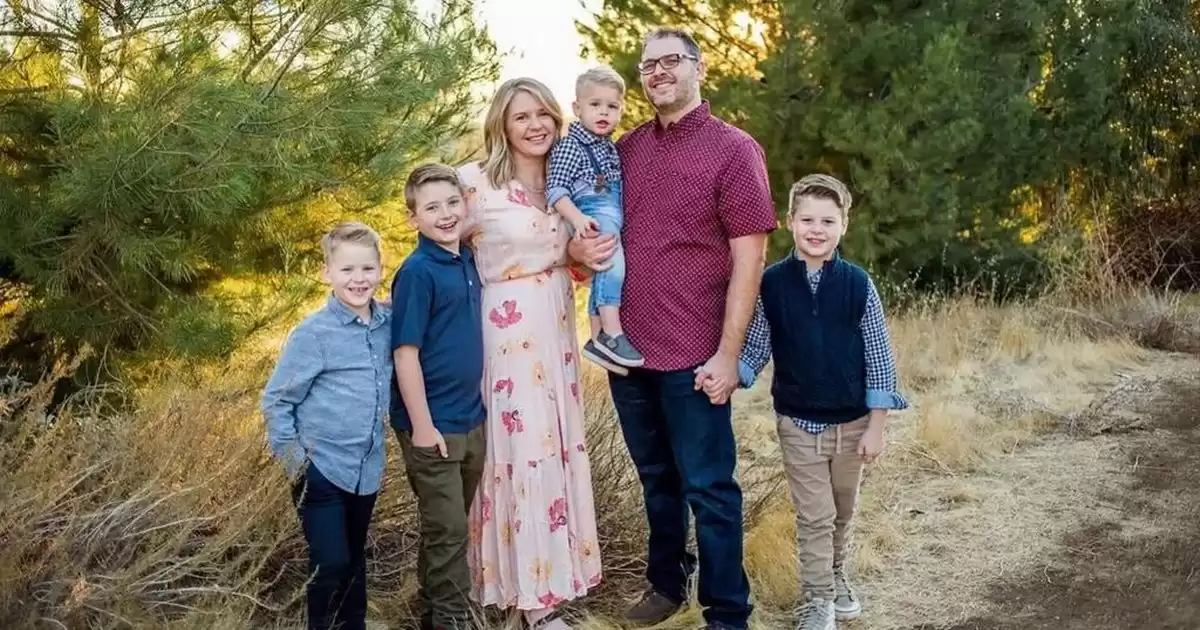 Father's Heroic Effort Saves Three Sons Following Plane Crash
Pilot dies in plane crash but saves sons, says widow.
In a tragic plane crash at French Valley Airport in California, pilot and father-of-three Jared Newman lost his life while managing to save his sons. The 39-year-old was flying a single-engine Cessna 172 when it crashed in the parking area of the airport. Despite the devastating outcome, Jared's widow has praised his heroic actions, stating that he made sure to protect their sons during the crash on July 4.

The three boys, Connor, Caleb, and Elijah, who were all onboard during the accident, are currently in stable condition at Rady Children's Hospital in San Diego. Jared's wife, Megan Newman, expressed her heartbreak and gratitude for the safety of their children. She mentioned that they have received immense support from family and have felt the presence of angels, including Jared himself. Despite her grief, Megan finds solace in the fact that her sons were brought safely to her, thanks to Jared's actions.

While Connor had to undergo surgery for a broken femur and had a rod inserted, he is recovering well. Megan mentioned that he eagerly awaited the simple pleasure of drinking cold water, which he had missed during his hospital stay. Connor, being the oldest, has the most vivid memory of the incident and was seated next to his father when the plane crashed.

Elijah, on the other hand, suffered a broken jaw that required surgery. He remains intubated to allow his body to rest. In addition to these injuries, he also experienced pulmonary contusions and a lacerated liver. Caleb, the youngest of the three, did not sustain significant head trauma but had pulmonary contusions, lacerations, a broken collar bone, and black eyes. Megan noted that Caleb is being brave but is understandably sad. He looks forward to reuniting with his friends and dog soon.

Contrary to reports, it has been confirmed that Jared was not flying the aircraft under a training license, which is prohibited by federal regulations. He was actually newly certified as a pilot. The National Transportation Safety Board (NTSB) and the Federal Aviation Administration (FAA) are currently investigating the crash.

In the wake of this tragedy, a fundraising page has been set up to support the family and cover medical expenses for the three boys. Generous donations have already reached $90,000, showing the community's support during this difficult time. The NTSB and FAA will continue their investigation to determine the cause of the crash and prevent similar incidents in the future.
Share With Others