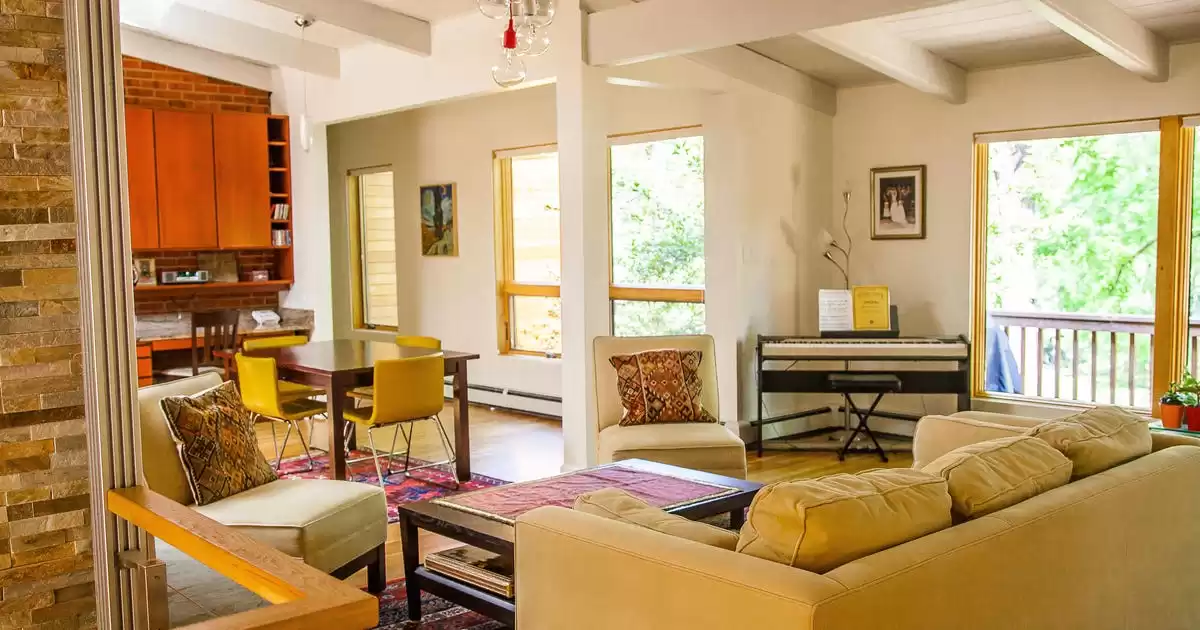 Current Mortgage Interest Rates: Aug. 15, 2023 Update - Rates Tick Up
Inflation has led to an increase in mortgage rates, with the Federal Reserve raising its federal funds rate. Experts predict rates will remain high.
Katherine Watt, a writer for CNET Money, specializing in mortgages, home equity, and banking, discusses the impact of inflation on mortgage rates and offers advice to homebuyers on how to navigate the current market. The Federal Reserve's decision to raise its federal funds rate in response to rising inflation has led to an increase in mortgage rates. While the Fed doesn't directly set mortgage rates, its actions have an influential role in shaping them. Mortgage rates fluctuate daily based on various economic factors, including inflation, employment, and the overall economic outlook. Lower inflation rates are favorable for mortgage rates, but the possibility of additional rate hikes from the central bank this year could put upward pressure on already high rates.

However, instead of fixating on mortgage rates, homebuyers should focus on factors within their control. Improving credit scores, saving for a down payment, and comparing rates and fees from multiple lenders are essential steps to secure the best possible rate for their financial situation. Examining the annual percentage rate (APR) allows for a comprehensive comparison among lenders and reveals the total cost of borrowing.

For a 30-year fixed-rate mortgage, the average rate stands at 7.51%, a slight increase from the previous week. While a 30-year mortgage offers a lower monthly payment, it typically comes with a higher interest rate and more interest paid over time due to the longer repayment period. On the other hand, a 15-year fixed mortgage, with an average rate of 6.72%, results in a larger monthly payment but allows homeowners to pay off their mortgage sooner and pay less total interest in the long run. A 5/1 adjustable-rate mortgage (ARM) offers a lower interest rate in the first five years, making it an attractive option for those planning to sell or refinance before the rate changes. However, if market rates change and the homeowner doesn't sell or refinance, they may face significantly higher interest rates.

Mortgage rates have risen steadily throughout 2022 due to the Federal Reserve's aggressive interest rate hikes. While home prices have slightly softened, the high cost of borrowing has limited relief for hopeful homebuyers. If inflation continues to decline and the Fed can maintain or even cut rates, mortgage rates may decrease slightly in 2023. However, they are unlikely to reach the historically low levels seen in previous years.

According to Fannie Mae's housing forecast, the average 30-year fixed mortgage rate is projected to be around 6.6% by the end of the year. However, mortgage rates have been volatile, and their trajectory is expected to be uncertain in the coming months.

To find the best home mortgage, individuals should consider their goals and overall financial situation. Factors such as credit score, down payment, loan-to-value ratio, and debt-to-income ratio can affect the mortgage interest rate. A good credit score, larger down payment, lower debt-to-income ratio, and lower loan-to-value ratio generally result in a lower interest rate. It's also important to consider additional costs such as fees, closing costs, taxes, and discount points when evaluating the overall cost of a home. Shopping around with multiple lenders, including credit unions and online lenders, can help find the right loan.

When choosing a mortgage, the loan term and type should also be considered. The most common loan terms are 15 years and 30 years, but other options like 10-, 20-, and 40-year mortgages are available. Mortgages can be fixed-rate or adjustable-rate. Fixed-rate mortgages offer stability over time, while adjustable-rate mortgages have a fixed rate for a certain period before changing annually based on the market rate. Deciding between the two depends on the individual's plans for homeownership. Fixed-rate mortgages are suitable for long-term homeownership, while adjustable-rate mortgages may be better for those planning to sell or refinance within a few years.

Ultimately, homebuyers should conduct thorough research and prioritize their own goals and financial situation when choosing a mortgage. Connecting with local mortgage brokers or using online calculators can help individuals find personalized mortgage rates.
Share With Others