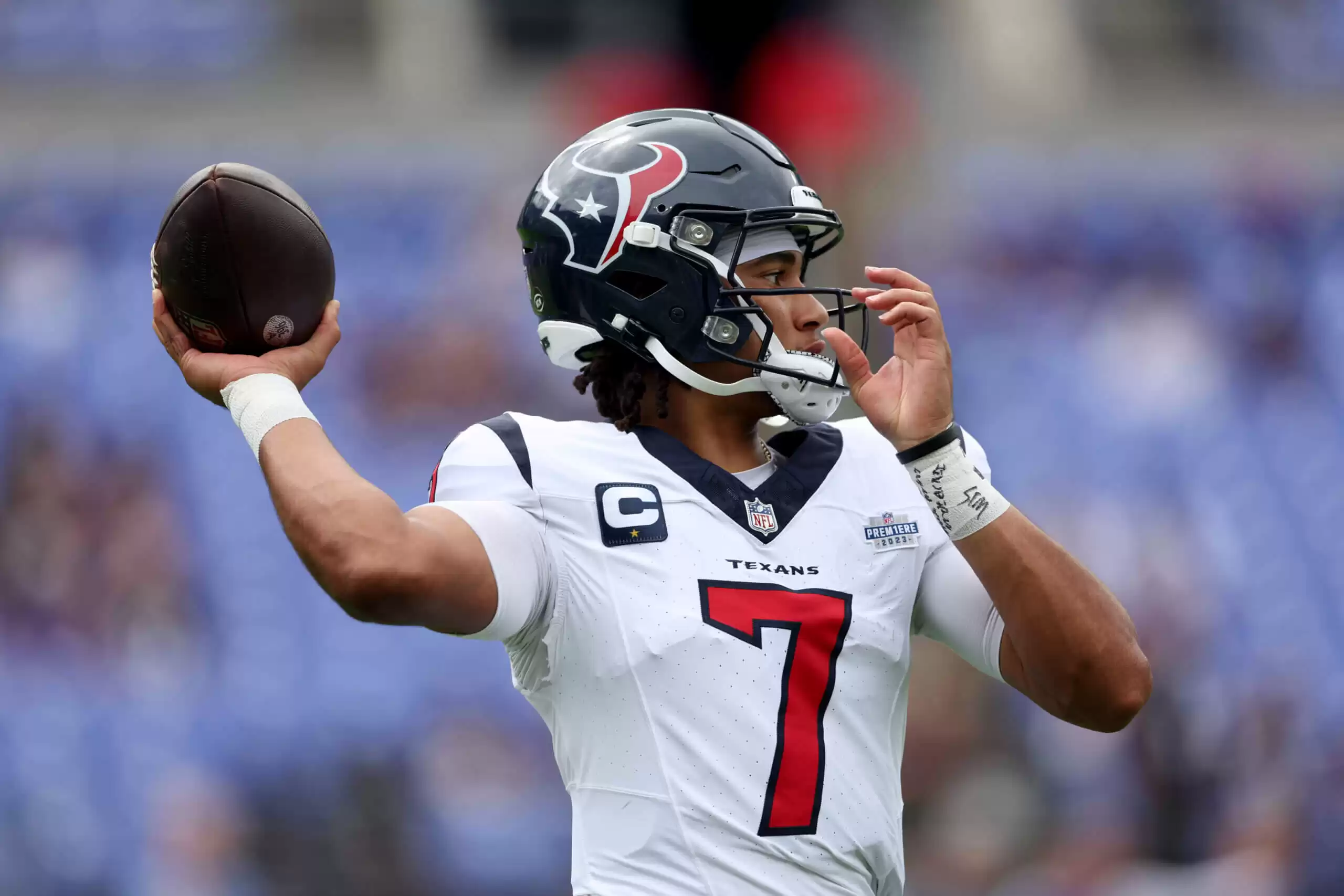 Colts vs. Texans: Odds, Expert Picks - CJ Stroud and Anthony Richardson Battle in Houston
Top NFL Draft picks C.J. Stroud and Anthony Richardson face off as the Indianapolis Colts are favored against the Houston Texans.
In a highly anticipated matchup, two standout quarterbacks from this year's NFL Draft, C.J. Stroud and Anthony Richardson, will face off this week. Stroud, representing the Houston Texans, will go head-to-head against Richardson and the Indianapolis Colts. The Colts are slightly favored, with a spread of less than a field goal, as they hit the road to face the Texans. It's worth noting that Stroud has been dealing with a right shoulder injury and appeared on the injury report on Friday, but he is expected to take the field.

The game is set to kick off at 1 p.m. ET on Sunday at NRG Stadium, and it will be televised on Fox for fans to enjoy.

Both the Colts and the Texans found themselves in similar situations during their season openers. They witnessed their rookie quarterbacks making their professional debuts, while also having first-year head coaches eager to make a strong impression. Unfortunately, both teams suffered defeats by multiple scores.

The Texans struggled to keep up with the Baltimore Ravens, particularly in the early stages of the second half. On the other hand, the Colts gave the Jacksonville Jaguars a run for their money. Richardson showcased his skills by throwing for 223 yards, including a touchdown and an interception, while also rushing for a touchdown and leading the Colts in rushing yards. Stroud also displayed promise by throwing for 242 yards, despite the offensive struggles in the running game.

The Colts' running back corps faced difficulties without the presence of Jonathan Taylor. Deon Jackson had a tough outing, fumbling twice and only managing to gain 14 yards on 13 attempts. In contrast, the Texans managed to contain the Ravens' ground game, despite having allowed the most rushing yards of any team last season.

Without a doubt, Stroud and Richardson will take center stage in Sunday's game. Both coaches also have intriguing storylines to follow. Texans coach DeMeco Ryans previously served as the coordinator for the San Francisco 49ers, who boasted one of the league's best defenses last season. On the other side, Shane Steichen took on the Colts' coaching job after serving as the offensive coordinator for the Philadelphia Eagles. Steichen led the Eagles to the Super Bowl, where they defeated Ryans' 49ers in the NFC Championship game.

Overall, this matchup promises to be an exciting clash between two talented quarterbacks, with both teams eager to bounce back from their season-opening losses. Fans can expect a captivating battle on the field as Stroud and Richardson showcase their skills, while also keeping an eye on the coaching strategies employed by Ryans and Steichen.
Share With Others