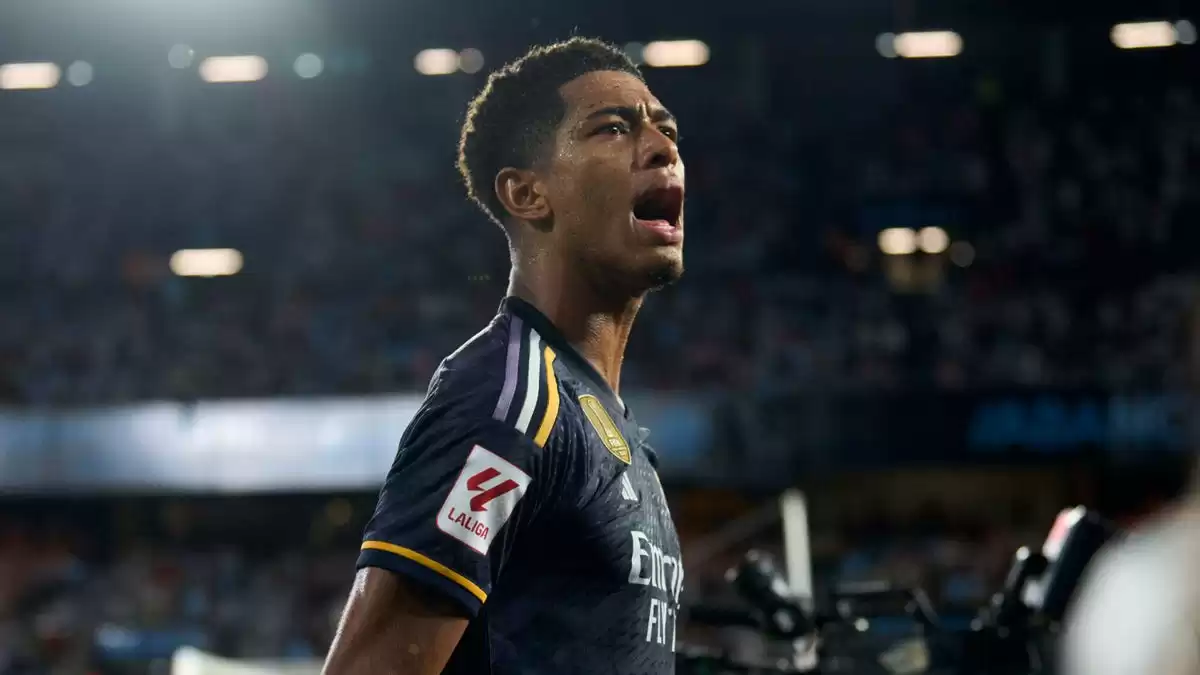 La Liga Soccer Livestream: Watch Real Madrid vs. Real Sociedad From Anywhere
Real Madrid is leading the league and will face Real Sociedad, who has a good record against them. Use a VPN to watch the game.
Carlo Ancelotti's Real Madrid team has made an impressive start to the season, securing 12 points from their first four games and taking an early lead over Barcelona, their perennial rivals. One of their standout signings, Jude Bellingham, has proven to be a valuable addition to the midfield since his $110 million transfer from Borussia Dortmund, scoring five goals in just four games.

Next up for Real Madrid is a match against Sociedad, a midtable team that has remained unbeaten in the league so far. Sociedad also has a decent recent record against Real Madrid, having come out on top with a 2-0 victory in their last encounter in May.

If you're looking to watch the game live, we've compiled a list of the best live TV streaming services that you can use, no matter where you are in the world.

The match between Real Madrid and Sociedad will take place at the Estadio Santiago Bernabéu on Sunday, Sept. 17. Kickoff is scheduled for 9 p.m CEST local time, which translates to a 3 p.m. ET, 12 p.m PT start in the US, an 8 p.m. start in the UK, and a 5 a.m. AEST kick-off in Australia.

If you're unable to watch the game through your local providers, using a VPN can be a helpful solution. A VPN allows you to change your location virtually on your phone, tablet, or laptop, granting you access to the game. It can also prevent your internet service provider from slowing down your connection on game day by encrypting your traffic. Additionally, using a VPN is a great idea if you're traveling and connected to a public Wi-Fi network, as it adds an extra layer of privacy and security to your devices and online activities.

It's important to note that using a VPN to watch or stream sports is legal in countries where VPNs are legal, such as the US, UK, and Canada, as long as you have a legitimate subscription to the streaming service you're using. However, make sure your VPN is properly set up to avoid any leaks, as streaming services may terminate the account of users who are found to be circumventing blackout restrictions.

If you're interested in exploring other options, there are currently some great VPN deals available that you can take advantage of.

In the US, you can stream this fixture through ESPN Plus, which holds the live broadcast rights for La Liga in both English and Spanish.

In the UK, Viaplay has the broadcast rights for La Liga, with the match set to kick off at 8 p.m. BST on Sunday evening.

Canadian soccer fans can watch the game on TSN 5 or through the network's streaming service, TSN Plus.

For football fans in Australia, the fixture will be available on the streaming service Optus Sport, which is showcasing live La Liga games this season.
Share With Others